Casino revenue ends year on upswing, with sports wagering continuing to rise
Saturday 11th January 2020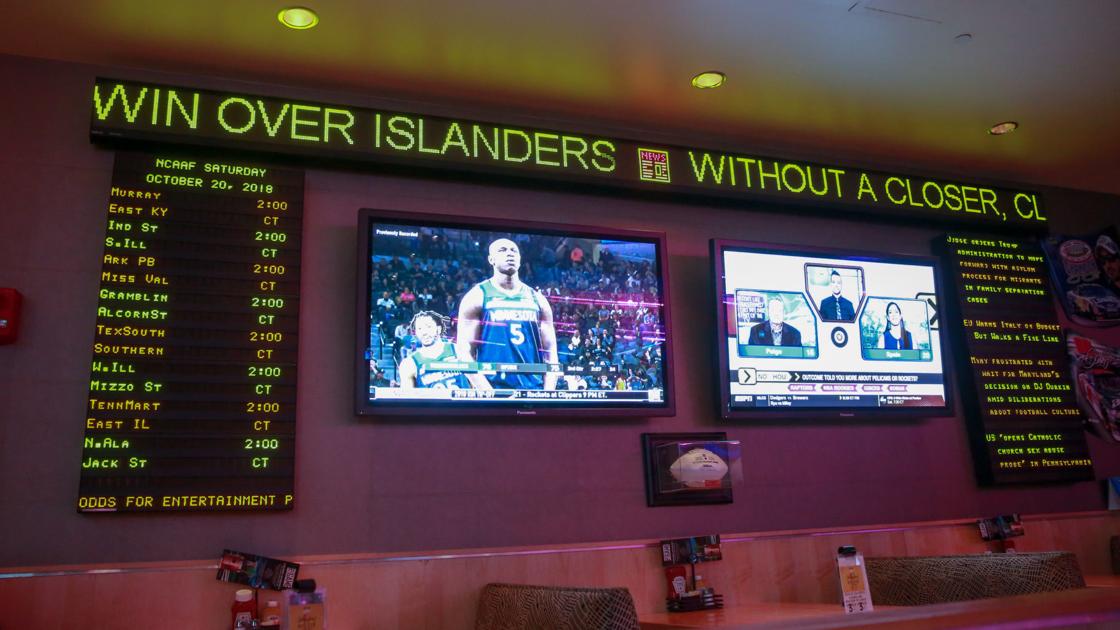 The Region's casinos closed out a strong second half of 2019 with a modest year-over-year December gain at their table games and slot machines, bolstered by continued growth in sports wagering.

The latter was up nearly 10% from November, according to data released Friday by the Indiana Gaming Commission. Bettors wagered $161.8 million on professional and college sports in December, up from November's $147.3 million. The activity generated $1.1 million in tax revenue for the state.

And Northwest Indiana casinos posted a slight year-over-year increase in "win" at their table games and slot machines in December, of 1.3% to $78.8 million. For the year, the casinos were down slightly, by 1.6% to $919.5 million.

Dan Nita, general manager of Horseshoe Casino in Hammond said he was "very pleased" with the second half performance. He noted marketing efforts to boost table game play, good weather at the end of the year, and the added interest of sports wagering as key to the second-half results.

In December, Horseshoe and Blue Chip each posted year-over-year increases, with the Hammond casino up 5.8% to $34.2 million, and the Michigan City casino up 3.7% to $13.6 million. Ameristar was down less than 1%, to $19.3 million, and Majestic Star was off 9.23%, to $11.6 million, as the Gary casino eyes new life next year on land as Hard Rock Northern Indiana.

× We can't do it without you. Support local journalism with our BEST DEAL EVER! Already a subscriber? Log in or Activate your account. Loading&hellp; ×

Each of Northwest Indiana's casinos that offer sports wagering -- Ameristar, Blue Chip and Horseshoe -- increased their "handle," or amount wagered, in December as compared to November. Ameristar, which offers mobile wagering through the national platform DraftKings, remains the state's leader, with $75 million wagered. Blue Chip, which partners with FanDuel, accepted $40.1 million in wagers, and Horseshoe, which currently offers just on-site retail wagering, posted $13.4 million.

Ameristar and Blue Chip combined for $102.7 million in mobile sports wagering, amounting to about 63.4% of the state's entire handle, both online and retail. Horseshoe outpaced other casinos in on-site retail wagering with its $13.4 million total.

Nita said he hopes sports wagering continues to be strong after football winds down, noting an increased interest in basketball in December.

"It was fairly compelling that basketball had 27% of all the volume," he said, up from about 15% in November. "If that trend continues, we're optimistic we'll continue to show solid results through the quarter."

The state's gaming establishments saw a collective decline of less than 1% to $190.2 million for the month, and a decline of 1.6% to $2.21 billion for 2019 as compared to 2018. Including the sports wagering tax, they paid $52.5 million in taxes to the state in December.
Source