Gateway agrees to extend benefits of Casino Rama employees
Saturday 4th April 2020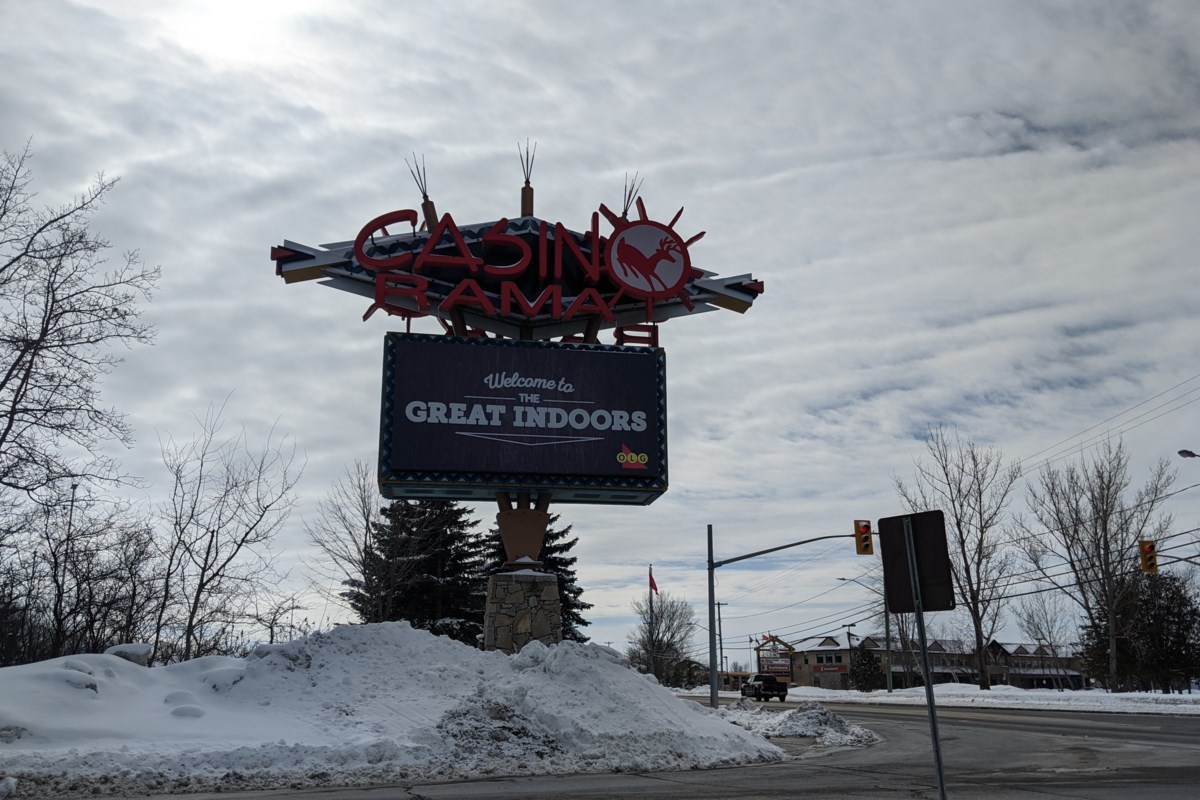 Casino Rama has been shut down since a decree from the Ontario Lottery and Gaming Commission in mid-March. Dave Dawson/OrilliaMatters

Gateway Casinos and Entertainment, the operator of Casino Rama, has bowed to mounting pressure and has agreed to extend benefits coverage for their employees until June 30.

On March 17, the Ontario Lottery and Gaming Commission forced the closure of all casinos in Ontario in the wake of the COVID-19 pandemic.

At that time, the company, in an internal memo to staff, pledged to cover the costs of the benefits during "the duration of the pandemic."

But two weeks ago, employees learned their benefits were to be cut off as of April 30. That infuriated employees.

It also drew the ire of Unifor, the union that represents the bulk of the employees at the gambling facility east of Orillia.

Deb Tveit, who serves as the assistant to the president of Unifor and oversees the gaming sector for the union, said at the time she felt "the frustration and anger" of the employees.

However, the collective bargaining agreement does stipulate that employee benefits are only to be covered for six weeks in the event of a temporary layoff.

But Tveit stressed these are "exceptional" circumstances and the union called on the company to step up and extend that coverage for the duration of the closure.

On Friday, the union did just that.

"We know it is a difficult period for everyone and we recognize the significant impacts experienced by all of our employees," notes the internal memo from Gateway.

"It is now clear that there is a good chance the closure will remain in effect after April 30. Accordingly, we have decided to extend employee benefits, for those who are actively enrolled, to the earlier of when we re-open or June 30, 2020."

The memo adds: "This will help ensure our impacted employees do not have to worry about such things as essential medications and urgent care needs."

The announcement was applauded by Tshweu Moleme, a Unifor representative at the casino.

"Many Casino Rama workers, hundreds of lives, union/non-union, can now get a break and not have more stress on top of what they're already going through," Moleme said.

"I could not sleep thinking about a member that kept asking what was going to happen with their heart medication without benefits," he added. "This is indeed a time for all Canadians to have and show heart."

Moleme thanked his "brothers and sisters, all my comrades and leaders in the labour movement who continue to press companies to do what's right" during this pandemic.
Source