Rotherham teen turned to robbery after casino losses
Friday 3rd April 2020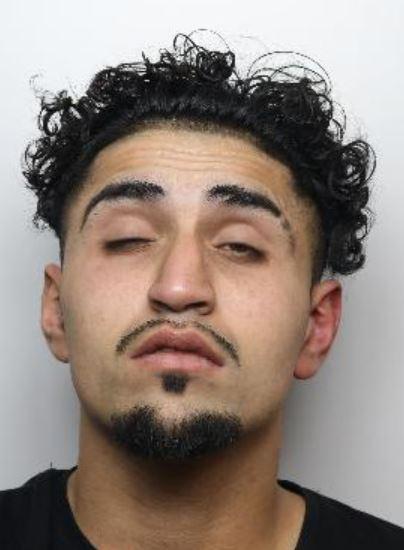 Hamza Hussain and another man burst into their victim's home at 11.40pm on March 27, said prosecutor Stephen Grattage.

His accomplice brandished a red-handled potato-peeler and the pair demanded £2,000 for drug debts, but the occupant denied owing anything.

When Hussain stole a glove and a mobile phone from the bedroom, the occupant grappled with the knifeman, and then fought him and Hussain.

When they fled, the man chased after them - but he was only wearing socks, and slipped and lost them.

"I have felt afraid to stay alone in the house," he said in a statement. "I knew Hamza from school and wasn't afraid of him.

"But he wasn't the same person. He was more violent and didn't seem to care what he did. I keep seeing the knife every time I close my eyes."

The court heard how Hussain grabbed a student from behind by his shoulders and took his wallet, outside a nightclub in the early hours of November 1.

Eight minutes later, the bank cards were used at a BP garage to buy £33 of goods.

A CCTV image of Hussain was recognised by a member of staff in a nightclub and Hussain was arrested with the stolen driving licence.

He told police he found the licence and was going to hand it in, said Mr Grattage.

The court heard he received a 12-week suspended prison sentence in October, after failing to comply with a community order.

Richard Barradell, mitigating, said: "He had lost everything in a casino. There were difficulties with his parents. He has fallen into crime to fund his lifestyle.

"He is 20 now and was 18-and-a-half when he committed his first offence. It's a demonstration of his immaturity that he walked bold as brass into the house."

Hussain, of Beauchamp Road, Kimberworth, pleaded guilty to two counts of robbery and possession of a blade.

Judge Peter Kelson jailed Hussain for three years at Sheffield Crown Court on April 2.
Source